August 3-6-, 2016
Brumley Music Company Partners with Woody Guthrie Center to Honor 110 Years of Albert E. Brumley Gospel Music Legacy
The Nation's Largest Gospel Music Festival Comes to Tulsa August 3-6, 2016
Tulsa, Oklahoma (July 14, 2016 ) – The Brumley Music Company, one of the most influential Gospel, Americana and Country music companies in the world, has announced an exclusive exhibit celebrating the legacy of the company founder Albert E. Brumley to take place at the Woody Guthrie Center during the highly-anticipated 48th Annual Gospel Sing music festival. The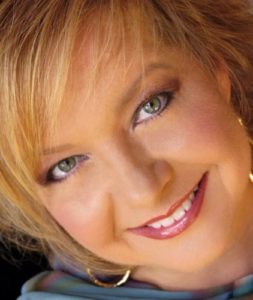 48th Annual Brumley Gospel Music Sing is slated will come to the City of Tulsa August 3-6, 2016 for the very first time at the Mabee Center. The exhibit honoring Albert E. Brumley, the creator of "I'll Fly Away," the most recorded song of all time will open on Friday, July 29, 2016 and close on Monday, August 8, 2016.
Featuring exclusive memorabilia and personal effects from Albert E. Brumley's life and career, the exhibit will be a special, one-time-only opportunity for guests to experience the Brumley legacy and see remarkable artifacts including Brumley's Shape Note Bailey Music Writer (Very rare item) which he created many of his now legendary music. Platinum albums, original handwritten lyrics, Brumley's NSAI award and others, Brumley's favorite hat and much more. The Woody Guthrie Center is located at 102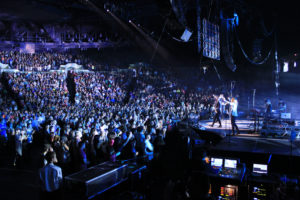 E.Mathew B, Tulsa, Oklahoma, 74103. Hours are 10:00 a.m. – 6:00 p.m. Tuesday through Sunday.
Albert E. Brumley, who was born in Spiro, Oklahoma, began writing in the late 1920s and never imagined his songs would go on to become some of the most popular and recorded Gospel and Americana music of our time. If it wasn't for hits like "I'll Fly Away" or "Turn Your Radio On," we wouldn't have some of the most profound and longstanding favorites of the industry. "I'll Fly Away" remains the most recorded song ever.
"My father's Oklahoma roots played an integral role in his personal and professional life. He would be honored to see that an exhibit focusing on his many contributions to the world of music is exclusively launching in Tulsa during our Gospel Sing. It is a wonderful way to celebrate his legacy and give back to his home state," said Bob Brumley, CEO of Brumley Music Company.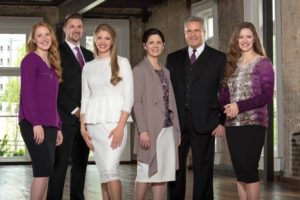 "We hope everyone has a chance to visit the exhibit during its limited run at the Woody Guthrie Center and makes time to come out and experience it."
Now in its 48th year, the Brumley Gospel Sing is one of the most successful and highly-anticipated Gospel music festivals in the world hosting visitors from across the United States with four days of music and entertainment at The Mabee Center. Then event will have an enormous economic impact on the City of Tulsa and will bring together some of the most popular performers in the world.

The Brumley Gospel Sing originated in 1969 in a rodeo arena in Springdale, Arkansas as an idea by Albert E. Brumley. The popular four-day event brings together dozens of the most popular Gospel performers and more than 20,000 Gospel music fans from all over the world. Known as the "Granddaddy of All Gospel Sing" or "the Bonnaroo of Gospel Music," the Brumley Gospel Sing is a tradition for thousands of guests who have returned each and every year since its inception.
Information on the 48th Annual Brumley Gospel Sing can be found at www.brumleymusic.com. Tickets can be purchased by calling 1-800-678-1353.
ABOUT BRUMLEY MUSIC COMPANY: Brumley Music Company, located in Powell, Missouri, is a music publishing and production company founded in the early 1940s by Albert E. Brumley. It also operates The Hartford Music Group which is part of the Brumley Music Company. President and CEO, Bob Brumley operates the company whose mission is to uphold Albert E. Brumley's legacy while producing and providing inspirational music built on a rich tradition and heritage. Brumley's hit Gospel song "I'll Fly Away" remains the most recorded song ever and serves as the namesake as the company's foundation "The I'll Fly Away Foundation." The company produces songbooks, the popular annual "Gospel Sing" four-day musical event, oversees the wide catalog of Brumley original music, publishing and licensing. Find out more at www.facebook.com/thebrumleysing or www.twitter.com/BrumleyMusic. Brumley Music can also be reached by calling 1-800-435-3725. For ticket information to the 48th Annual Gospel Sing go to www.brumleymusic.com
For more information go to www.brumleymusic.com
###
Press Contact
Caroline Galloway
(440) 591-3807
caroline@m2mpr.com
www.m2mpr.com