August 3-6, 2016 at The Mabee Center
Celebrating 110 Years of the Albert E. Brumley Legacy for the First Time in Tulsa, Oklahoma
Tulsa,  Oklahoma – (April 26, 2016)  – The Brumley Music Company has announced the star-studded line up of Gospel Music's most celebrated artists to appear at the 48th  Gospel Sing to be held in Tulsa, Oklahoma at The Mabee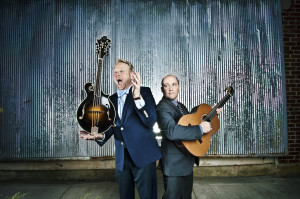 Center August 3-6, 2016 for the very first time. Celebrating 110 years of the legacy of Albert Brumley, the 48th Annual Brumley Gospel Sing brings together fans from all over the country for four days of performances and events marking the country's largest Gospel Music festival of its kind. The Brumley Gospel Sing has remained so popular that fans have permanent reserved seats. The full schedule of each day's performances and entertainment events can be viewed at www.brumleymusic.com
Artists include Dailey & Vincent, Karen Peck & New River, The Bowling Family, The Diplomats,  Greater Vision, Aaron Wilburn, The Booth Brothers, Jeff & Sheri Easter,  Triumphant Quartet, The Nelons, The Kingsmen, Little Roy & Lizzy, Dixie Melody Boys, The McKameys, The Inspirations,  Chuck Wagon Gang, Freedom Quarter, Tim Lovelace, Tribute Quartet, Blackwood Brothers, The Hoppers, Mylon Hayes Family, Mark Trammel Quartet, Legacy Five, Dixie Echoes Quartet, The Collingsworth Family, The Christian Davis Band,  Mark Bishop & Forget the Sea and The Perrys.
One doesn't have to look far to sense the influence Brumley Music has had on the Gospel, Americana and Country music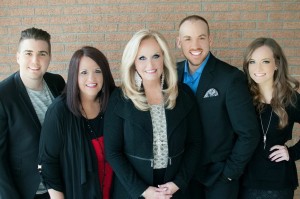 industry. Artists like Keith Urban, Bob Dylan, Elvis Presley, George Jones, Alison Krauss, Mumford & Sons, Alan Jackson, Vince Gil, Jars of Clay, Aretha Franklin, Johnny Cash, The Oak Ridge Boys, Crystal Gayle, The Blind Boys of Alabama, and even Kanye West have recorded or performed Brumley original songs. Most have which gone on to become Gold or Platinum selling albums. Songs from Brumley Music have received 9 GRAMMY Awards, 25 GRAMMY nominations, won countless DOVE Awards, IBMA, CMA, ACM and Americana Awards. "I'll Fly Away" greatly influenced the TV show by the same name which won three Golden Globe Awards, five Golden Globe nominations, 3 Emmy Awards, received 23 Emmy nominations, won a Peabody Award and four NAACP Awards. Albert E. Brumley's music was also featured prominently in the legendary hit television series "The Waltons" and in Spike Lee's documentary "When the Levees Broke."  His music was also featured in the movie "O' Brother Where Art Thou" which starred George Clooney and the seven-time Platinum selling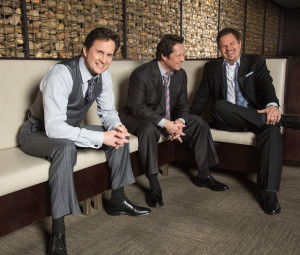 soundtrack.  The current hit HBO series "Treme" also featured music by Brumley.  And movies including "The Curious Case of Benjamin Button," "The Apostle" and "Daddy's Dyin, Who's Got the Will" also featured his music.
"We are so thrilled to be hosting our 48th Annual Brumley Gospel Sing in the great city of Tulsa,  Oklahoma at The Mabee Center," said Bob Brumley, CEO of The Brumley Music Company. "My father was from Oklahoma so it only seems fitting to celebrate his 110th anniversary in a state he truly loved. We hope everyone comes out for four days of incredible music and entertainment at the 48th Annual Brumley Gospel Sing."
"I'll Fly Away," "Turn Your Radio On," "If We Never Meet Again (This Side of Heaven), "I'll Meet you in the Morning" and "He Set Me Free," are amongst the host of favorites written by Albert E. Brumley. All in all he wrote over 800 songs.  From the Americana side there are songs like "Rank Strangers to Me," "There's A Little Pin Log Cabin" and "Flowers in the Wildwood" to name a few.  Brumley's life in Pre-Dustbowl Oklahoma picking cotton on his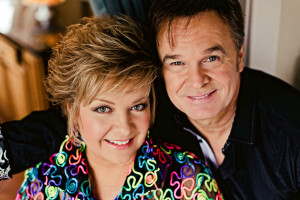 family's farm played a big role in his storytelling through music. His lyrics are rich in portraying the common man and his beliefs and life in rural America. "I'll Fly Away" remains the most recorded song of all time.
Tickets to the 48th Brumley Gospel Sing can be purchased by calling 1-800-678-1353 or through the Mabee Center Box Office and Call Center.
ABOUT BRUMLEY MUSIC COMPANY:  Brumley Music Company, located in Powell, Missouri, is a music publishing and production company founded in the early 1940s by Albert E. Brumley. It also operates The Hartford Music Group which is part of the Brumley Music Company. President and CEO, Bob Brumley operates the company whose mission is to uphold Albert E. Brumley's legacy while producing and providing inspirational music built on a rich tradition and heritage.  Brumley's hit Gospel song "I'll Fly Away" remains the most recorded song ever and serves as the namesake as the company's foundation "The I'll Fly Away Foundation." The company produces songbooks, the popular annual "Gospel Sing" four-day musical event, oversees the wide catalog of Brumley original music, publishing and licensing. Find out more at www.facebook.com/thebrumleysing or www.twitter.com/BrumleyMusic. Brumley Music can also be reached by calling 1-800-435-3725. For ticket information to the 47th Annual Gospel Sing go to www.brumleymusic.com.
Photos top to bottom
Dailey & Vincent
Karen Peck & New River
The Booth Brothers
Jeff & Sheri Easter
Hi-res images available upon request. Media interviews with producer Bob Brumley, CEO of Brumley Music Company are available and should be requested through press contact noted below.
###
Press Contact
Caroline Galloway
(440) 591-3807