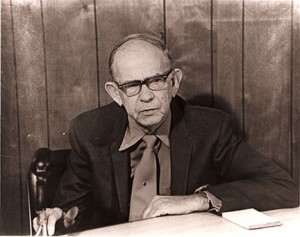 When Albert E. Brumley began writing music in the late 1920s, he never imagined his songs would go on to become some of the most popular and recorded Gospel and Americana music of our time. If it wasn't for hits like "I'll Fly Away" or "Turn Your Radio On," we wouldn't have some of the most profound and longstanding favorites of the industry. "I'll Fly Away" remains the most recorded song ever. The song sold 1 million copies in 1946 even before the RIAA was established and has since gone on to sell millions more.  Most recently "I'll Fly Away" hit #2 on the Australian Folk charts in 2014 – over 80 years after its original release.
When the Hall of Famer passed away in 1977, the legacy of Brumley Music was left at the helm of his son's Bob and Bill. It was with passion and dedicated energy that they continued to build the Brumley Music Company which Albert began in 1944 and Hartford Music Company which Albert purchased in 1946. Bob Brumley purchased the company from Bill and became sole owner in 1986. 
Brumley Music set into motion the path of preserving Albert's legacy, giving back to the community through the I'll Fly Away Foundation and making sure the hundreds of recording artists who still perform many of Brumley's greatest hits keep their feet firmly grounded in Gospel and Americana.  So much is the Brumley Music Company set in tradition that the company still operates out of the same offices they did back in the early mid 1900s in Powell, Missouri, from the very place Albert drew most of his inspiration for his music, which he called "Memory Valley." 
One doesn't have to look far to sense the influence Brumley Music has had on the Gospel, Americana and Country music industry. Artists like Keith Urban, Bob Dylan, Elvis Presley, George Jones, Alison Krauss, Mumford & Sons, Alan Jackson, Vince Gil, Jars of Clay, Aretha Franklin, Johnny Cash, The Oak Ridge Boys, Crystal Gayle, The Blind Boys of Alabama, and even Kanye West have recorded or performed Brumley original songs. Most have which gone on to become Gold or Platinum selling albums. Songs from Brumley Music have received 9 GRAMMY Awards, 25 GRAMMY nominations, won countless DOVE Awards, IBMA, CMA, ACM and Americana Awards. "I'll Fly Away" greatly influenced the TV show by the same name which won three Golden Globe Awards, five Golden Globe nominations, 3 Emmy Awards, received 23 Emmy nominations, won a Peabody Award and four NAACP Awards. Albert E. Brumley's music was also featured prominently in the legendary hit television series "The Waltons" and in Spike Lee's documentary "When the Levees Broke."  His music was also featured in the movie "O' Brother Where Art Thou" which starred George Clooney and the seven-time Platinum selling soundtrack.  The current hit HBO series "Treme" also featured music by Brumley.  And movies including "The Curious Case of Benjamin Button," "The Apostle" and "Daddy's Dyin, Who's Got the Will" also featured his music.